In The News
March 2021 - Corporate Overview Video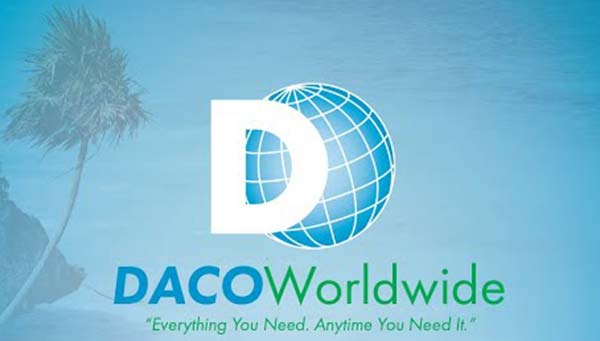 We've Got a Story to Tell, and You're an Important Part of It
At Daco, we believe that every day is a chance to get better. We've spent the past two decades striving for continual improvement in everything that is done. Our goal is to be the very best at what we do: providing high-quality, professional grade building products to the most successful hardware, plumbing and electrical supply houses, building contractors, and commercial developers in the Caribbean, and Central and South America.
We're talking about the most trusted, name-brand plumbing, electrical, HVAC, hardware, janitorial and other items from companies like Toto, Bradford White, Eastman, USG, Pentair and many more. All delivered on time, when you need them, at the most competitive rates in the marketplace.
We're proud of our role in driving our customers' success. We know how critical dependable supply chains are in today's world, and value the trust you've placed in us. We hope you recognize how hard we've worked to earn it, and will continue to work, to keep it.
We're grateful that we are a part of your story, and that you are a part of ours. Today, we're rolling out our latest effort to share this story – by premiering, for you, a video that highlights how we've been help able to help our customers succeed over the past two decades.
As always, we're continually seeking new ways to improve from building our products lines, to streamlining our ordering & fulfillment processes, to optimizing efficiencies in shipping and logistics. We even try to work on the little things, like how we communicate to the world who we are and what we do.
We hope you'll enjoy our latest effort at that: our new corporate overview video.
We hope that you'll take a minute to watch it and if you see fit, to share it with your friends or others who you believe could also benefit from a trusted, reliable distributor of quality building products; one who has never let market challenges stop them from honoring their commitment to their customers. And never will.
Click on the video play button below to watch our new corporate overview video.
‹ Back