In The News
April 2021 - Our Process Video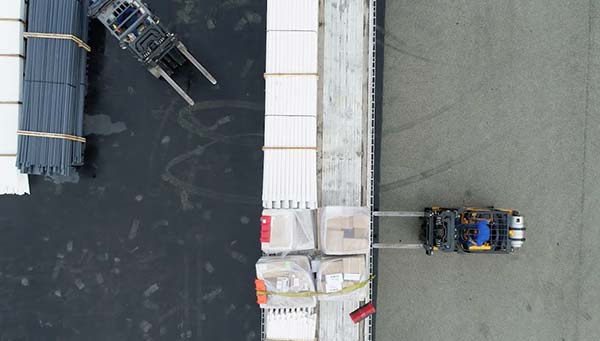 When We Say "Hands-On", We Mean It
At Daco, we know what it takes to be successful. As the one of the leading exporters of professional grade building materials for the Caribbean, Central and South America for over 20 years, we know it requires nothing less than our very best. Our customers are like family to us and we understand that their success is predicated upon our own.
We believe in the power of people and delivering on our promises. From president, Haefen "Richard" Donaldson and our executive team, across all levels of management, sales and warehouse staff, we all work in "hands-on" fashion to ensure that our customers' needs are always being met, no matter what.
This means:
Always being well-stocked with high-quality, name brand building supplies at incomparable prices - everything you need to supply your store, or build your project, from the ground up. One source. One focus. One stop.
Making ourselves personally available to our customers around-the-clock. Whether it is by phone, email, online or face-to-face, we are always here for you, every step of the way.
Understanding the critical importance of speed and efficiency in our industry. Our customers' time is highly valued. We understand and respect deadlines and always deliver our products as quickly as possible.
Not settling for anything less than being your #1 choice for service, value and reliability. If you haven't already, give us just one opportunity, and you'll see. We deliver.
For those of you who may still be getting to know us or who just like to see firsthand a little more about how we operate, we'd like to share our latest video: "Our Process" puts some faces to names, helps you understand how our mission & values have played such a large role in the growth of our company over the years, and how we push ourselves to be the best that we can be, every day.
We hope you'll take a couple minutes to watch it and continue to trust Daco for many years to come. As always, we could never have gotten this far without you, and we are extremely grateful, honored and humbled for your continuous support and loyalty.
Click on the video below to watch our process video.
‹ Back