In The News
MAY 2021 - OUR CULTURE & CHARITY VIDEOS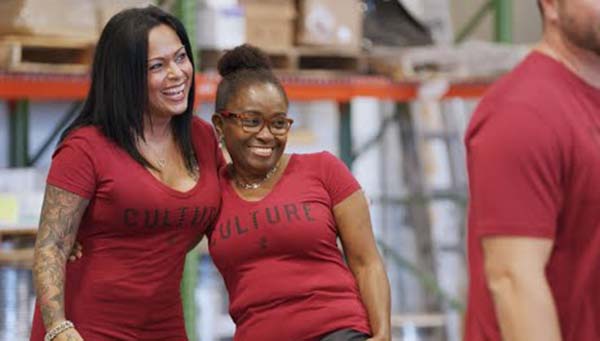 Teamwork makes the dream work.
Together we grow.
For the past 20 years, our Daco staff has worked to promote a team-focused environment, creating an atmosphere that fosters loyalty and friendship that continues to remain at the heart of every achievement. The inspiring energy of our company culture attracts people who want to learn and grow together as a team, building a strong foundation for success and happiness.
The love we share for Daco makes our work more fulfilling each day, giving us the motivation to work towards our goals as a company. We offer our employees the intangible benefit of being heard, understood, and part of a business that encourages not only professional growth, but personal growth as well. In union there is strength, and we are incredibly grateful to be able to call our Daco team a family.
Click here to watch our culture video:
Together we make change.
Every year, Daco tries to find new ways to give back to the community by supporting different charities through donating and education. This year we have chosen to partner with Together We Rise, a non-profit organization that works to transform the way kids experience foster care. Their program allows people outside the foster system to still be involved in very meaningful and helpful ways, while reminding us to go beyond our own team, to help others.
This past year has been extremely difficult for many, and our team at Daco is dedicated to helping where we can. After a year of navigating the challenges of the global pandemic, we all value and understand the necessity of community support.
Our team strives to continue to grow together in everything we do. From overcoming challenges as a company to building strength as a family, Daco is dedicated to keeping our value of teamwork at its core.
We hope you take a few minutes to watch our latest videos "Culture" and "Charity" that give a deeper glimpse into our company environment and who we are as a team, highlighting our values and goals that we continue to work towards every day. As always, we are incredibly grateful for your continuous support and loyalty to Daco, and we are looking forward to sharing the next 20 years with you by our side.
Click here to watch our give back video:
‹ Back